Hiking in Slovenia » Vipava Valley » Čaven
Čaven is a Karst plateau (as well as one of the peaks in that plateau) high above Vipava valley north-west of Ajdovščina.
Its steep slopes presented a formidable challenge to local farmers, who created a web of footpaths, dirt trails, and narrow dirt roads to reach high-lying meadows and forests. You can walk along those paths to get to Koča na Čavnu (Čaven mountain hut) from Predmeja, Vrtovin, Stomaž, Kamnje, or Lokavec.
At a Glance
Altitude

1242 m

Coordinates

Peak: 45.928964,13.852867

Choose a Hike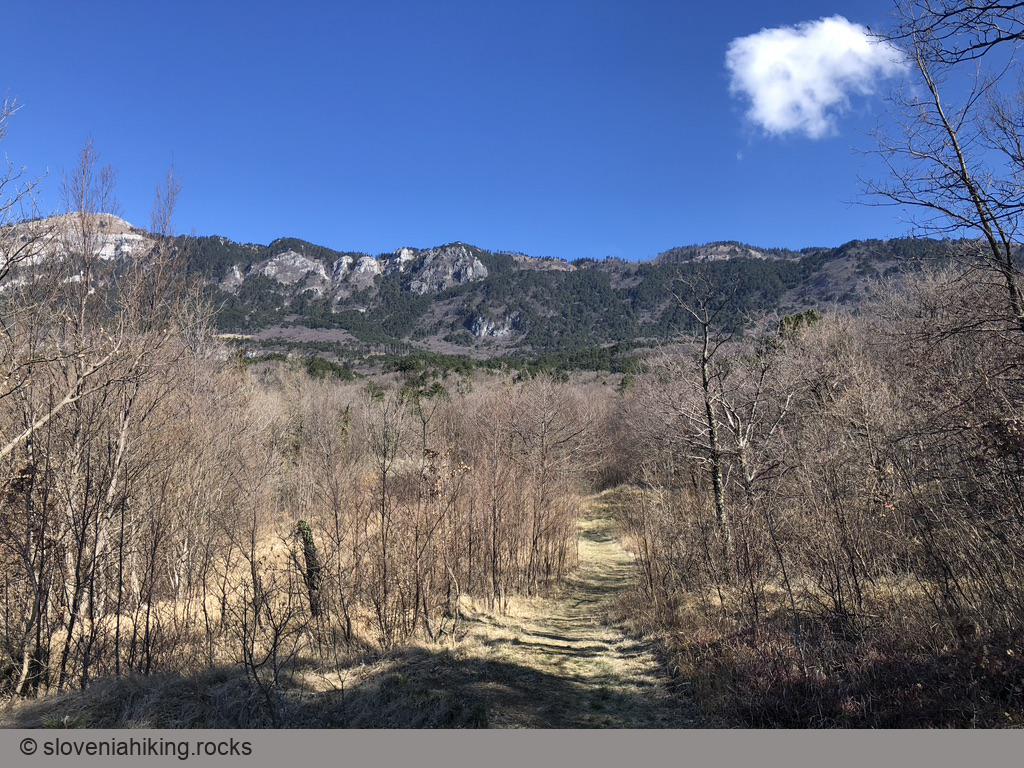 Farmers from Kamnje, a tiny village high above Vipava valley, had to walk two hours to reach the meadows where they were preparing hay for the winter.
The local mountaineering team decided to preserve that tradition and created a theme path leading from Kamnje to Mala Gora.
Hikes without description