Regions » Karawanks
Notes
Red dots on the map are hiking trips with English description;
Green dots are biking tours.
Gray dots are hikes without an English description. You might still want to look at the map, enjoy the photos, or use Google Translate on Slovenian text .
Hikes or biking tours with detailed descriptions
Planinica (1136 m, Δ=450 m, 2 hours)
Planinica is the lowest-lying alp on the southern slopes of Begunjščica ridge. Hiking there will take a tad longer than an hour, and the hut on the alp promises all sorts of local delicacies and even ice cream – a perfect family hike.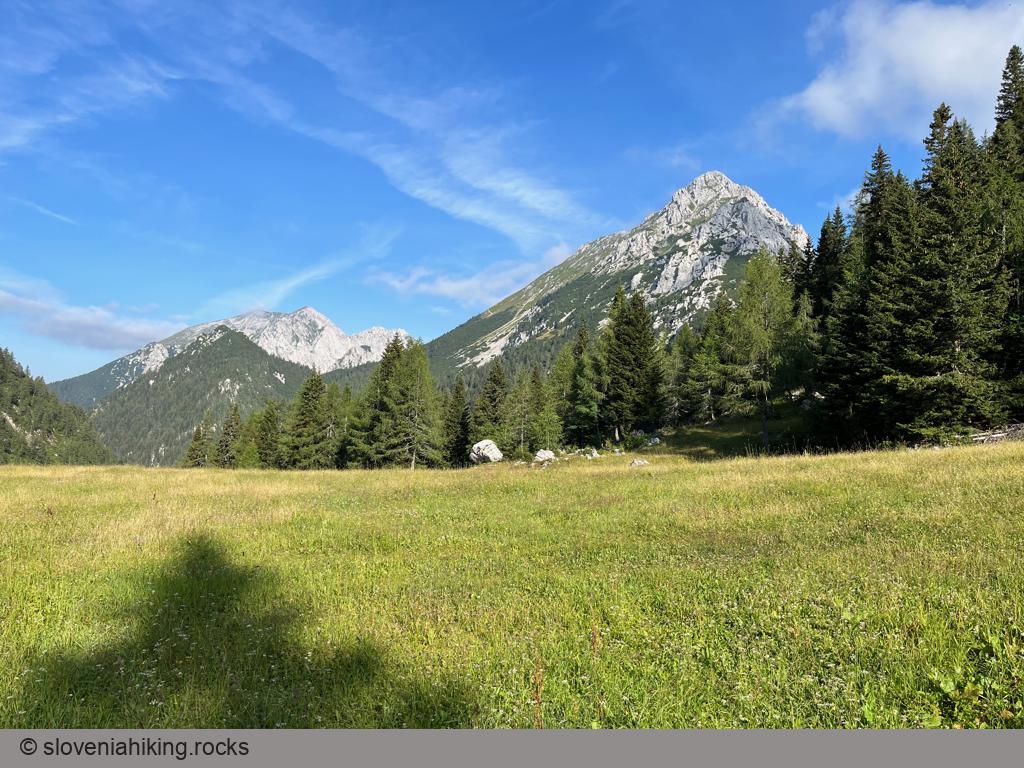 Vrtača (2181 m, Δ=1150 m, 7.5 hours)
Vrtača is one of the highest peaks on the Slovene-Austrian border. It's a bit off the beaten trail – you'll be able to enjoy a few quiet moments, but it takes quite a while to get there regardless of where you start.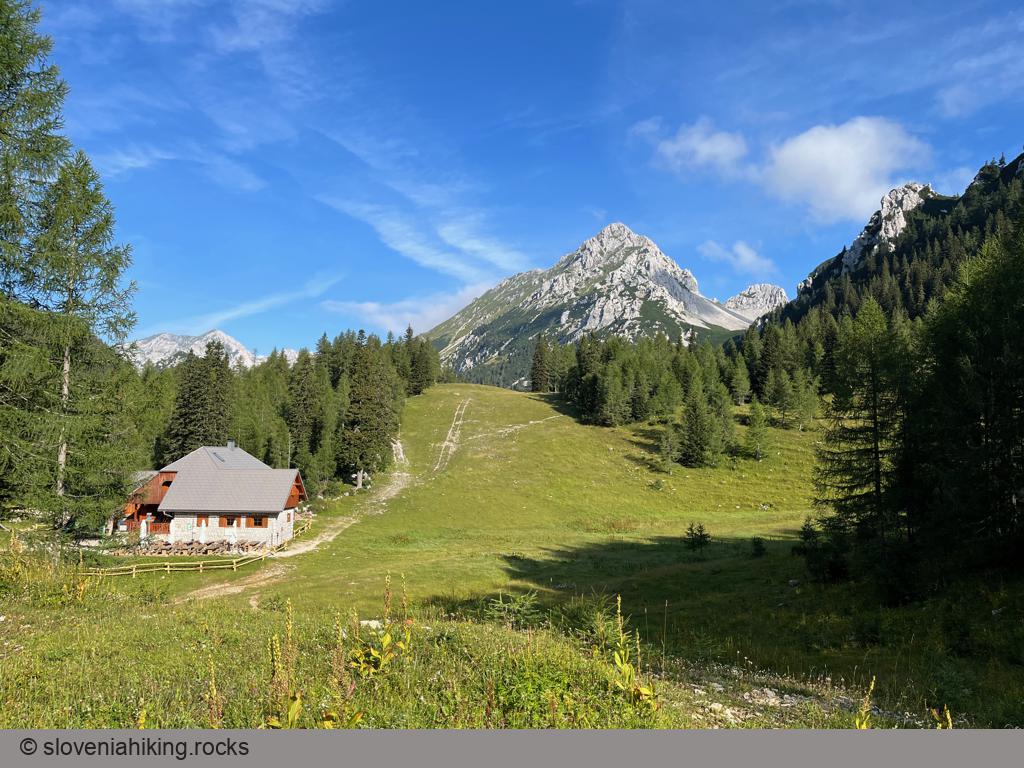 Zelenica (1536 m, Δ=480 m, 2.5 hours)
Zelenica is an alpine pasture in a valley between Begunjščica and Vrtača. It takes a bit more than an hour to hike there from the Ljubelj pass, and there's a mountain hut at the end of the hike – ideal ingredients for a great family trip.
Other hikes in this region